Why Consider Light Gauge Steel Framing In Your Next Project
(Even If You Have Always Used Timber)
If you're planning a multi-residential project, one (of many) important considerations is the material used for your framing: Light gauge steel or timber?
While timber has been the traditional choice, today, many project managers are seeing the value of making the change to light gauge steel.
Light Gauge Steel

Why are more and more builders choosing light gauge steel framing and trusses for their multi-residential projects?
The many benefits steel framing can achieve in both the short and long-term mean the overall project is cost-efficient with true, straight and square framing.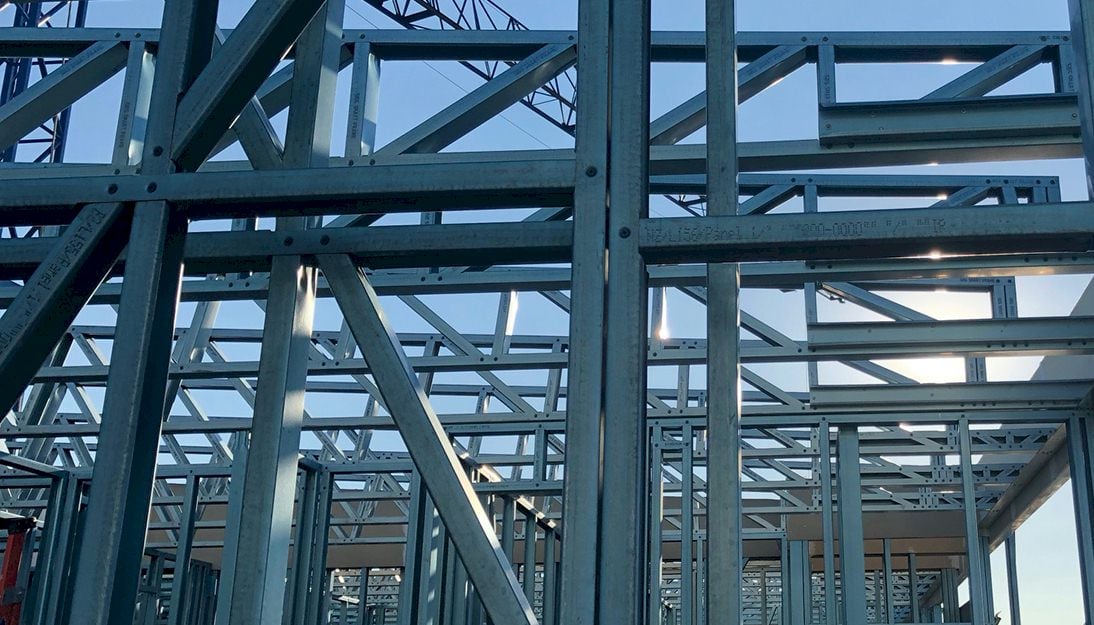 Advantages of Steel

DURABLE: Steel framing is extremely durable, providing long-term, consistent results. It won't rot, warp or crack and is not vulnerable to moisture or termite attack.
NON-COMBUSTIBLE: Steel reduces the overall fire risk in multi-residential dwellings. Also, when it comes to getting fire certifications, it's typically a lot quicker to get the final sign-off when using steel compared with timber.
STRONG: Steel framing has a significantly greater strength-to-weight ratio than timber, which allows for wider spans and framing layouts to maximise floor space. The reserve strength of steel also means it performs well in earthquakes and other extreme events.
TRUE: Light gauge steel does not split, bow and twist, like timber can, which means it is always straight, true and accurate in size.
EFFICIENT: Steel framing is typically fabricated off-site, resulting in less construction waste and onsite labour costs. There is no need to straighten or plane walls with the shorter construction time bringing additional cost-efficiency through earlier completions.
SUSTAINABLE: Unlike timber, light gauge steel is not harvested from forests. Steel is 100% recyclable and with a huge reduction in job site waste, steel framing is a more sustainable option.
Timber
Timber has been used to build wall frames and roof trusses on residential projects for many years.
There are some benefits in the short-term but there are also more important drawbacks in the longer-term that need to be factored in.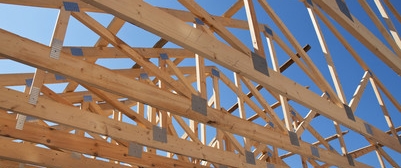 Advantages of Timber

STRONG: When good quality timber is used, the frames are durable – but they will require extra maintenance and protection against rot, decay and termites to maintain their longevity.
CONVENIENT: Typically timber is an easily sourced product although according to recent media reports, a mostly unforeseen shortage of timber has threatened builders, pushing out project timelines and pushing up prices.
Disadvantages with Timber

LABOUR INTENSIVE: Unlike steel, timber walls need to be straightened and planed on site which adds extra time and cost to your project.
THREE SEPARATE TRADES: When using timber for wall framing and roof trusses, there are three separate trade packages to tender, award and manage; timber, roof trusses and structural steel.
INCREASED ON-SITE WASTE: A stick build approach to wall and roof truss framing inevitably increases the amount of waste on-site, increasing the amount and hire cost of bins.
PESTS: Timber framing is susceptible to termites – and if an infestation occurs, it will cause major damage with a hefty repair bill.
COMBUSTIBLE: Timber is highly combustible, and in the event of a fire, will add to the fuel load. Framing can also be structurally affected.
MOISTURE PROBLEMS: If moisture gets into timber frames and trusses it can wreak havoc, causing rot and warping issues that are costly to fix.
---
WHEN MAKING THE CALL ON STEEL OR TIMBER FRAMES, CONSIDER BOTH THE LONG AND SHORT-TERM BENEFITS.
Why Steel?

When using steel, the savings made from reduced on-site labour and waste, plus the lower maintenance and repair costs due to its resistance to rot, pests and moisture, brings a greater cost-efficiency to the overall project.
Although timber has served us well for many years, builders and project managers are now finding that the durability, strength and longevity of light gauge steel frames and trusses make them the ideal material for multi-residential projects.
It's easy to see why they are now a common sight on construction sites around New Zealand.
Over to You

Have you made the switch from timber to steel frames and trusses? Are you thinking about it but have unanswered questions?
Here to Help

The team at Steel Frame Solutions have been working with builders, developers, architects and specifiers to deliver light gauge steel framing solutions that reduce project timelines and improve productivity.
Find out how Steel Frame Solutions can help your business.  Contact us today.
We're social, follow us on Facebook, Instagram, LinkedIn and Twitter.