Below you will find a range of product and service providers that we work with particularly around the tiny home market. Bookmark this page (Ctrl + D) as we add more product and service providers who can help you with creating the perfect Tiny Home.

Bay Engineering SOLUTIONS LTD (BES)
BES Trailers (North Island) are built tough and only to the highest standard. Buy one directly off the yard or custom designed to your requirements.
Here at BES trailer and engineering, we strive to bring our customers the newest and best designed trailers on the market to perform above and beyond the expectations.

Buildzone, the friendly and efficient building company. We have a Halo Builders 10 Year Residential Guarantee (independently insured), (certified builders guarantee).
At Buildzone we offer fair and competitive pricing and FREE quote service.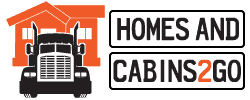 In the 21st Century, everybody who needs safe and sanitary housing should be able to afford this opportunity. Our range of Cabins and Tiny Homes 2 go covers this gap perfectly in the current market.
One phone call or email could solve your housing problems once and for all.

Get your Auckland building project off to a solid start with house foundations or commercial footings from the specialists at Foundation Structures.
As experienced, specialist foundation contractors, Foundation Structures work with builders, developers and homeowners across Auckland to install solid concrete slab foundations and Ribraft foundations.

Simplify the difficult with ground screws! Ground screw, earth screw, screw anchor, earth anchor, or pier anchor – this simple and effective foundation has many names.
Stop Digging is a Swedish company that designed and developed the ground screw: a modern and cost-effective ground anchor for both large and small construction projects.

Tiny Easy is a design practice committed to delivering an innovative easy start to your tiny house journey. Want to build your own tiny house but don't know where to start?
We provide architecturally designed floor and framing plans that ensure your DIY build process is stress-free and most importantly "easy"!

TME is a proud South Island-based family-owned and operated New Zealand engineering company with more than 30 years of experience.
We pride ourselves on custom building trailers for Kiwi conditions so when you buy from us you know you're getting a Kiwi-made product.

Vinyl Cladding is a cost-effective, lightweight, insulated exterior cladding system.
It's had a solid 60-year history worldwide, and over 45 years use in New Zealand.
Specialising in highly customisable and modular strong yet lightweight tiny house trailers.
We offer personalised custom tiny house design and all backed by with friendly and helpful support and advice.






No Shrinking, Cracking, Splitting, Creeping

No Bowing, Bending, Warping, Twisting or Movement