Stronger, easier, more cost effective
Better for you and the environment
Precision engineered steel frames, fabricated to the highest standards
Up to 50% faster to construct
Up to 70% lighter than wood
Up to 80% saved in engineering fees
Cut to precise specifications, for more accurate construction
Straighter and easier to assemble
Stronger and more durable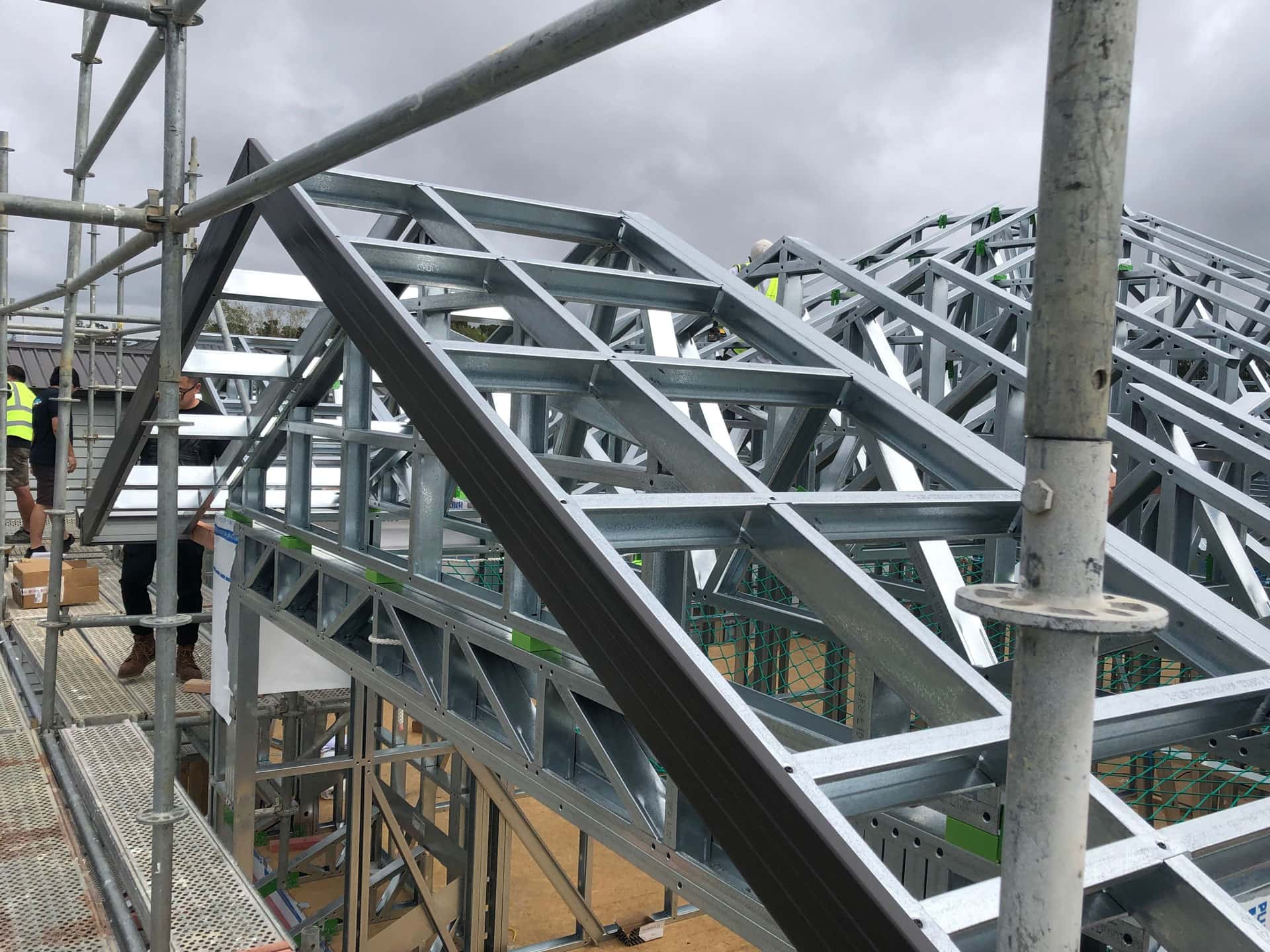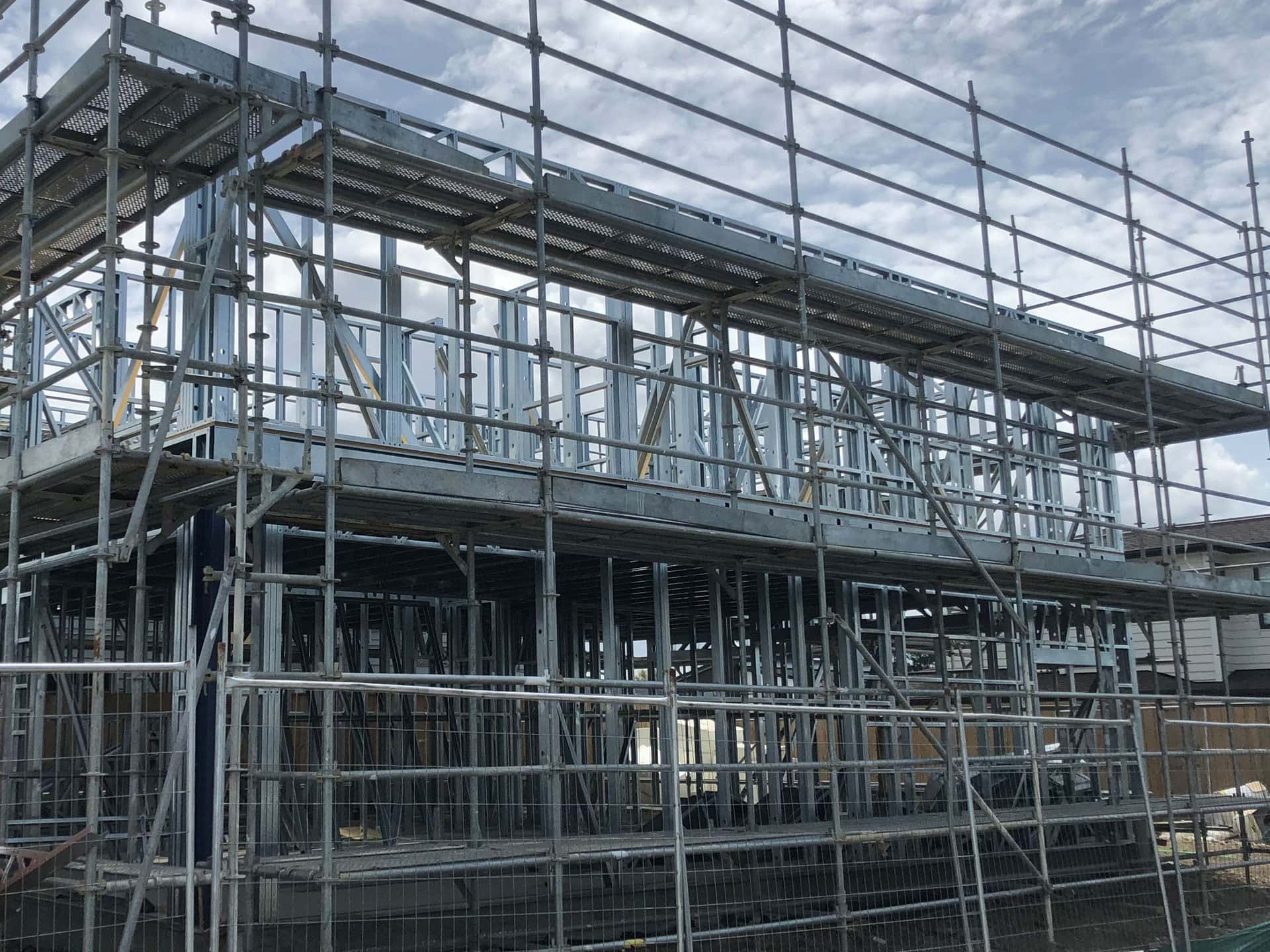 50-Year Durability Statement
Our light gauge steel frame and trusses are made with steel from Axxis® steel that has been developed and tested by New Zealand Steel, for New Zealand conditions.
Galvanised with a 100% zinc coating for protection, it is backed by a 50-year Durability Statement, so you can trust that Axxis® steel will stand the test of time.
Steel has the highest strength to weight ratio compared to most conventional building materials, and so is by far a superior construction material.
A steel framed home will always have straight walls and square corners. Over time there will be no aggravating nail pop ups or drywall cracks.
Steel does not warp, bow or twist due to shrinkage, ensuring no long term movement problems with the framing and trusses.
Light gauge steel frames can be used in all climate conditions. They are not affected by rain or the elements.
No drying-out is required prior to construction.
Steel framing can take popular finishes like brick, stucco and stone among others.
The most frightening aspect of a house fire is the speed with which it can spread, a factor that's multiplied many times over with wood framing as fuel.
Steel will not contribute to fire as fuel.
If a fire does start in a steel-framed home, it's less likely to spread from the area of origin.
Using steel can limit tragic loss from fire.
The Asthma Foundation has deemed Axxis® steel a 'sensitive choice', for the potential benefit it provides to people living with asthma and allergies. Steel is not treated with chemicals, so it won't emit potentially harmful toxins.
Nor will it rot or support the growth of mould. Mould is a significant cause of poor indoor air quality which can result in respiratory ailments for many Kiwi's. Steel framing can help resist the onset and growth of mould.
Mould requires an organic substrate such as wood to grow and thrive. Being inorganic, steel framing actually inhibits the growth of mold, and promotes a healthier, more comfortable living environment.






No Shrinking, Cracking, Splitting, Creeping

No Bowing, Bending, Warping, Twisting or Movement




An average sized wood framed home requires at least 40 trees to be cut for framing. The framing for a typical steel framed home can be made from just a handful of recycled cars. The use of steel framing saves our nation's forests and has a positive impact on the environment.
Because light gauge steel-framing is unaffected by temperature or humidity changes, a steel framed structure is more energy-efficient, thus saving on fuel costs. The lower energy consumption helps to further conserve our natural resources.
There is also no waste. Every piece is cut to precise length, punched, pre-drilled, labelled and often assembled before it leaves the factory.
Light gauge steel is 100% recyclable. Our commercial grade galvanized structural steel is the most recycled product in the world!
Working with commercial grade galvanized structural steel has some major benefits.
In summary the benefits of our
light gauge steel frames are
Lighter, stronger and straighter
Not treated with dangerous and often toxic chemicals
Quality is consistent. No bowing, bending, warping, twisting or movement.
Not affected by rain or humidity and no drying is required prior to construction
Not subject to rot or rust
Non-combustible and therefore presents a lower fire risk
Environmentally friendly and the most recycled material in the world
Lighter than timber, resulting in less foundation movement
Comes with a 50-year Durability Statement Warranty
Highly cost-effective, saving time and labour costs
Can reduce engineering fees by up to 80% when designed with our system
Easy to assemble, strong and durable
What are you wanting to build?