Steel Frame For Residential
Precision engineered steel frames, fabricated to the highest standards
Up to 50% faster to construct
Up to 70% lighter than wood
Up to 80% saved in engineering fees
Cut to precise specifications, for more accurate construction
Straighter and easier to assemble
Stronger and more durable
When you choose Steel Frame Solutions, you partner with experts in the building field.
All our staff are qualified builders, while each of our senior managers has decades of building experience. They've experienced first-hand the benefits of prefabricated light gauge steel frames.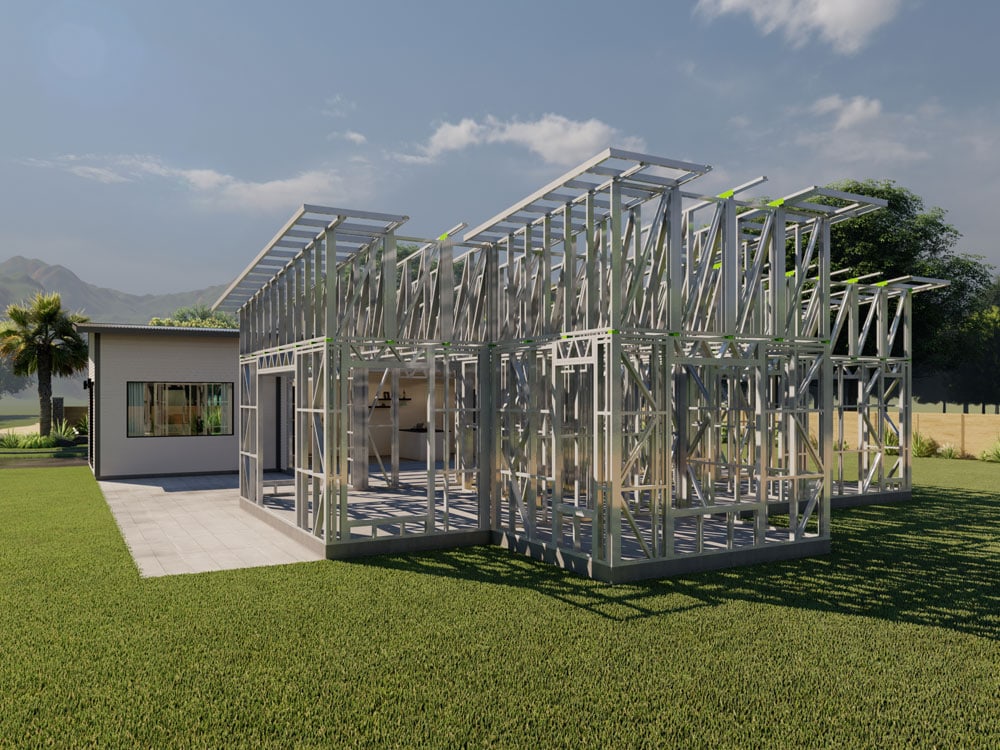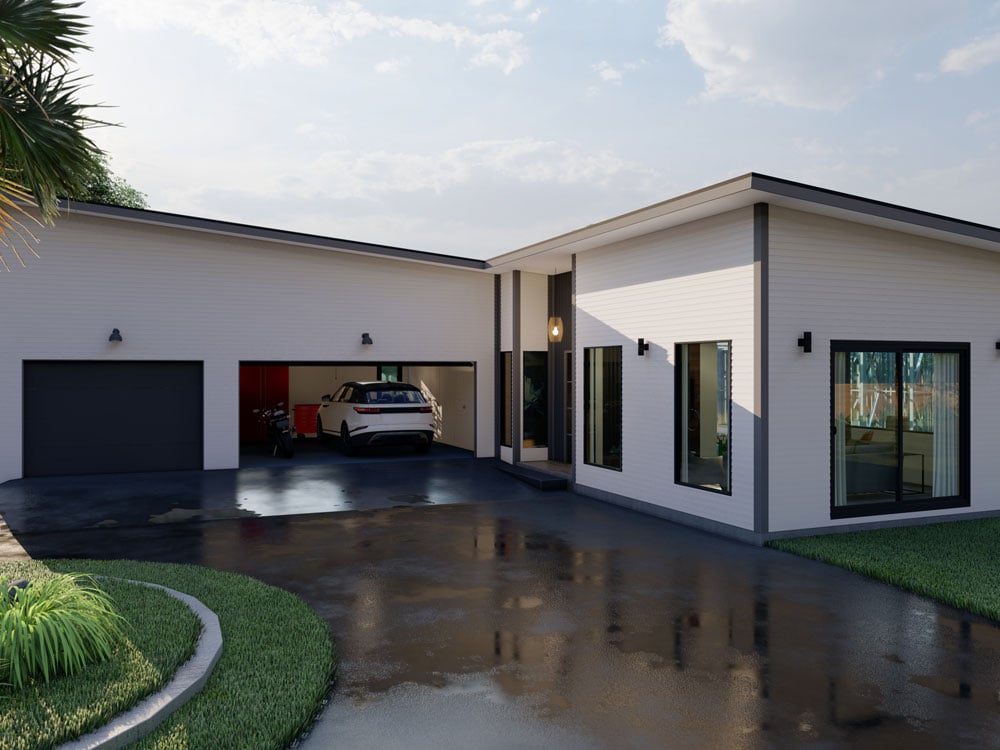 Making the switch to steel frames from timber can be a bit of a mind shift for some builders. But once made, there's no going back! Steel has been used in New Zealand house construction for over 60 years, so is tried and tested.
If you're involved in the residential home construction industry, you will know:
The impact downtime due to poor weather can have on your budget and timeline
How long it takes to frame a house using timber
How hard it is to build on sloping sites or difficult terrain
How quickly labour costs can blow out when you run into difficulties
How a lot of time can be spent having to pack out, plane off and compensate for warps, twists and knots.
Imagine if you could reduce the impact of all of these issues. The good news is that now you can, with steel framing from Steel Frame Solutions.
Steel Frames Are Better To
Working with commercial grade galvanized structural steel has some major benefits.
The slender profile of steel, its strength and light weight makes it an ideal option and no cranes are required to assemble the framework, which saves time and money.
Why switch to steel when for hundreds of years timber's done the job?'






No Shrinking, Cracking, Splitting, Creeping

No Bowing, Bending, Warping, Twisting or Movement