Frame Kits for Tiny Homes
We produce easy-to-assemble, precision-engineered steel frame kits for Tiny homes, 30m2 structures, backyard studios, sheds, garages, and more.
Available is a large range of options, or we can design your frame kit using your architectural drawings.
Check out our tiny home and studio plans here.
We are experts at creating agile spaces out of roll-formed steel that assembles in hours.
These come as frame panels and will take two people between one hour and three hours to put together depending on size.
Light, Straight and very Strong

Frame Kits – Over 50 Plans
This tiny house/cabin example above is:
4.6m x 2.4m
Total floor area 11.04m2
256kg total frames weight
Roof type: monopitch/4°
More pictures of this example available here with over 50 other base design plans available.
Or you could go bigger with something like this one below.
7.8m x 2.4m
Total floor area 18.72m2 excl mezzanine(s)

Mezzanine x2
661kg total frames weight
Roof type: monopitch/7°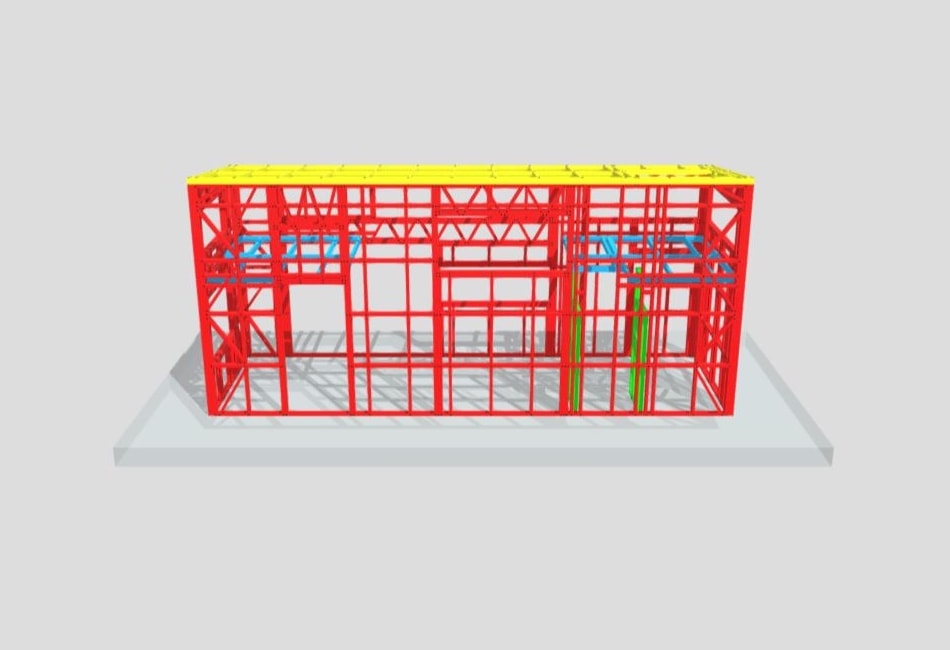 Plenty of large frame kits available which we can customise to your individual requirements.
New 30m2 Council Rules
Buy direct from the Number 1 supplier of all Steel Frame Kits for sleepouts, tiny homes, home offices etc.
The new council rules will provide a great solution for people who need extra space for teenagers or family members returning from overseas or simply using it as a home office.
Builders of portable cabins and sleepouts have welcomed a change to the building rules intended to release some pressure on the consent process. Single-storey detached buildings up to 30 square metres.
Our light gauge steel framing system is very light (up to 70% lighter than timber framing), strong and easily assembled by tradesmen or the DIY enthusiast.
Email us your plan or sketch and we will quickly turn it into manufacturing plans with pricing options to produce custom steel frame kits for you.
Touse base here or send an email to contact@steelframesolutions.co.nz.
Install (Put Together) Frame Kits
Our highly skilled crew that deliver these frame kits and can also put them up (together) for you if required.
We have a base assembly charge of $350+gst to erect a set of our frames on a flat site.
We're social, follow us on Facebook, Instagram, LinkedIn and Twitter.