Build it once...
Build it right!
Design and Manufacture – minimal lead times
Residential and Commercial Steel Frame & Truss
NZ's #1 choice in Tiny Home Steel Framing
Cleaner, greener and stronger
Up to 50% faster to construct
Up to 70% lighter than timber
Up to 80% saved in engineering fees
Cut to precise specifications for straighter, more accurate construction
Faster and easier to assemble….and we're just getting started!
Using our Framecad software suite, Steel Frame Solutions is a leading designer and manufacturer of light gauged steel frame & truss construction for tiny homes, residential and commercial building across New Zealand.
We construct our steel frame and truss using the world's most code compliant engineering design software for cold formed steel structures. It is the only industry system that combines both engineering and design software. The software fully incorporated into our manufacturing systems, for a complete design and build solution.
When you work with Steel Frame Solutions, you know you are dealing with experts in the building field. Our systems, design and manufacturing process and materials are second to none, so you get the best of everything, every time.
Our light gauge steel frames are made with steel from Axxis® Steel that has been developed and tested by New Zealand Steel, for New Zealand conditions. As steel has the highest strength to weight ratio of any building material available, it is by nature a superior construction material.
Steel Frame & Truss Process
We're experienced with all facets of steel frame design. Steel framing enables us to design well beyond the limitations of traditional methods using timber.
The light gauge steel framing we produce is fabricated using the latest technology and designer software – it's strapped and wrapped, ready for delivery to your site.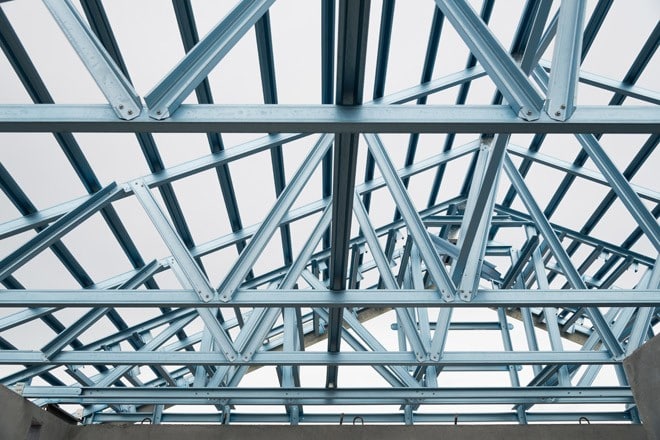 Key features of steel frame construction There are two main types of steel frame construction – heavy and light steel frame (LSF) construction. Heavy steel
Read More