Why Cold Formed Steel?
The future of construction lies in sustainable materials that are delivered using fast modern methods. Cold Formed Steel can result in faster build times, lower costs, versatile design solutions and a durable, practical solution to premium buildings.
Steel is a Better Construction Material
Basic Material Attributes
Benefits to the Builder
Benefits to the Consumer
Benefits to the Planet
Basic Material Attributes
Strong – highest strength to weight ratio of any building material.  Meets very tough performance standards
Inorganic – will not rot, warp, split, crack, creep, support mold growth, or be eaten by termites and other insects
Dimensionally stable – does not expand or contract with moisture content
Consistent Material Quality – No regional variance in composition performance. International standards, global requirements.
Noncombustible – does not burn and will not contribute fuel to the spread of a fire.
Earthquake Resistance – Superior seismic performance due to steel's ductility
Benefits to the Builder/ Developer
Cold Formed Steel has a number of key benefits:
Speed – Faster erection and delivery time
Up to 25% faster than wood
Up to 50% faster than concrete
Weight – Lighter than other framing materials
Up to 30% lighter than wood
Up to 60% lighter than concrete
Scrap – Less scrap and waste
Quality – Higher quality offering to the consumer
Green – Steel framing is "Green" because it is recycled and recyclable
Safer Construction – Lighter material & controlled operations
Call-Backs – Straight walls, square corners, fewer call-backs
Cold Formed Steel Benefits to the Customer
Cold Formed Steel has great benefits for the customer as well:
Mold – Will not host mold
Insects – Insect-Proof
Indoor Air Quality – Healthy House – no off-gassing, no chemical treatments
Safety – Fire safety, non-combustible
Speed – Faster construction (move in, sell, rent sooner!)
Strength – Stronger Lighter Structure
Design Life – Galvanized Steel Protection (50 years +)
Maintenance – Less maintenance = less cost!
Benefits to the Planet using Cold Formed Steel
Sustainability – Cold Form Steel is the perfect choice.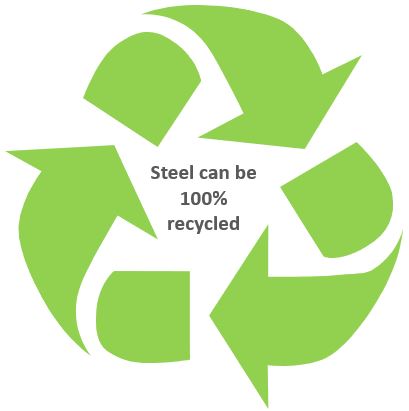 We Use The World's Most Approved and Certified Steel Profiles and System
The FRAMECAD System is key to our business – when producing cold formed steel framing, there is no better partner.
ICC ES Certification in the US (ESR-2361)
ATI Certification in the US (CCRR-1030)
CE Certification in Europe (1224-CPD-0200)
Certification in Poland (AT-15-8394/2010)
SASFA Accreditation in S. Africa
NZ and AUS certification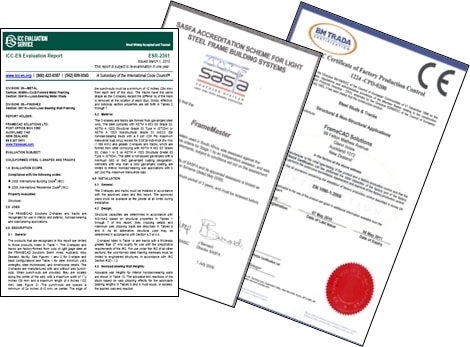 The world's only complete end-to-end system for rapid and accurate construction of steel framing applications.
We live in a world that is in constant motion. Technological innovation is reshaping old business models and approaches, and this is true even for brick-and-mortar industries like construction.
Advanced construction technologies like the FRAMECAD System hold many advantages over traditional construction techniques. The FRAMECAD design and build methodology is all about the rapid construction of quality buildings and delivers a faster return on investment and new business opportunities.
Help with Cold Formed Steel Solutions

The team at Steel Frame Solutions have been working with builders, developers, architects and specifiers to deliver cold formed steel solutions that reduce project timelines and improve productivity.
Find out how Steel Frame Solutions can help your business.  Contact us today.
We're social, follow us on Facebook, Instagram, LinkedIn and Twitter.