Coronavirus: Manufacturing can be the backbone the Covid-19 economic recovery
The New Zealand Sock Company is making fewer socks in China and more in Ashburton after investing to bring manufacturing home.
The company installed high-tech Italian machinery in the run-up to the coronavirus lockdown, which as well as securing local manufacturing jobs, has paid unexpected benefits by allowing the company to start making washable merino face masks.
The Ashburton-based manufacturer is eagerly anticipating the country moving to level 2 and big stores like Kathmandu and Farmers reopening their doors to customers.
But managing director Euan Sparrow's optimism goes beyond that. He hopes for a new era for New Zealand manufacturing in a post-coronavirus world where Kiwis want locally-made products.
"We moved some production to China two years ago because of pricing issues," Sparrow says, including the manufacture of some high performance socks for Kiwi company Skellerup.
"We've now brought that production back to New Zealand."
The Italian machines made that possible, cutting the price at which each sock could be made.
"We can make them in Ashburton for the same price we can make it in China," Sparrow says. The quality is higher too.
The Italian machines also give NZ Sock greater ability to innovate, during a period characterised by what Westpac chief economist Dominick Stephens called "massive disruptions to manufacturing activity".
That included launching merino washable face masks made on the machines.
​Coronavirus has ravaged Italy, and sock-makers there turned their minds and machines to pandemic uses, creating software programmes to make masks on sock machines. One such programme was sent to New Zealand.
"Within an hour, our guys here had produced this merino wool facemask," Sparrow said.
"It's priced really cheaply, so we think it's good for the mass market."
Bringing Manufacturing Home
There's a welcome echo in NZ Sock bringing back manufacturing capacity to moves overseas.
Japan and South Korea are bringing manufacturing back from China to their own countries vowing not to rely on global supply chains after factory shut-downs in China during the coronavirus pandemic.
For these countries, returning manufacturing is a form of insurance against crisis in other countries, as well as a means of securing high employment at home.
Brett O'Riley, chief executive of the Employers and Manufacturers Association, says local manufacturing could be the backbone of this country's post-virus recovery.
But he says it won't be as a result of New Zealand companies making things that used to be made here in the 1960s, 70s and 80s like household appliances, mass-market clothing and even cars.
New Zealand doesn't have giant multi-nationals like Panasonic, Toyota or Mitsubishi, but it does have manufacturers who have proved they can innovate and survive in the face of global competition, O'Riley says.
Some had already shown how fast they could innovate, with Cactus Outdoor and Untouched World having switched to making protective clothing for people potentially exposed to coronavirus.
"Manufacturing is absolutely critical to the recovery," O'Riley says. "It does employ a lot of people, and it can potentially employ a whole lot more."
Nearly 200,000 people worked in manufacturing before the coronavirus crisis.
"We have an ability to build on that, if our economy comes through this crisis in better shape than some others," O'Riley says.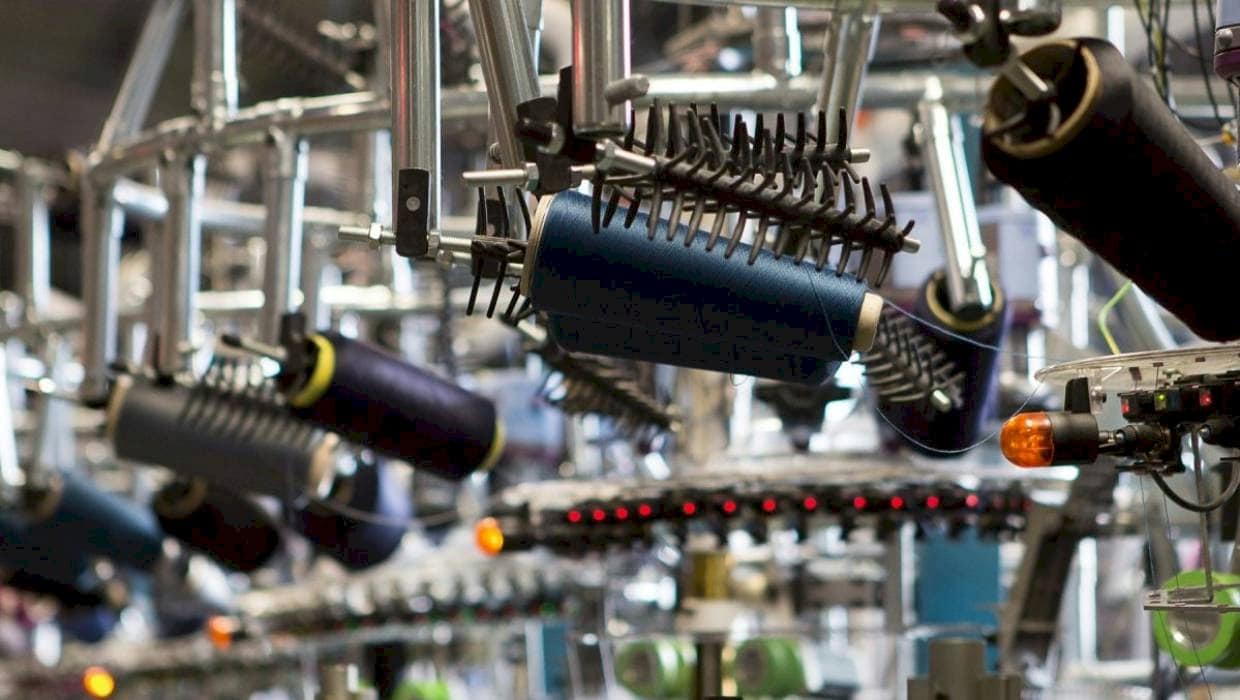 Survival of the Fittest
Manufacturers face a massive challenge, and many smaller manufacturers wouldn't survive, Stephens predicts.
"After the lockdown is lifted many manufacturers will re-emerge into a world of dramatically lower economic activity, and they will have to comply with safety expectations around Covid-19," he says.
"Small manufacturing firms are less likely to have deep enough pockets to get through the recession than large firms, and Covid-19 could be the last straw for some that have been struggling."
Global trade could slow. Economic nationalism could see other countries prioritise domestic manufacturing.
"That is an ill-tiding for some New Zealand exporting manufacturers, but could be positive for firms selling into the domestic market that are struggling with international competition," Stephens said.
Government Buying Power
To build scale will require Government action, O'Riley says.
"Take the prefabrication of houses," O'Riley says. "The people who have been looking to set those prefabricated housing factories up, have said, 'We don't need any government funding, we need government orders.
"There's got to be an opportunity through procurement to create some scale," O'Riley says. "We have been a laggard in this whole area."
Companies in Australia, for example, are required to have local industry development plans when bidding for government work.
"Any decisions they can make to procure that onshore rather than offshore could make a huge difference," he said.
The potential for procurement to boost manufacturing had been shown by apparel-makers shifting to make protective clothing backed by demand from the government.
Manufacturing Factory Open
In the midst of the worst economic downturn since the Great Depression, manufacturer Spanbild has announced the development of a prefabricated building factory in the Waikato town of Matamata creating 30 jobs.
"The new Matamata factory will open in early to mid June, initially creating 15 new full time jobs. I expect this to double to 30 in the next three to four months," Spanbild Group chief executive Kerry Edwards says.
"With our South Island Concision factory in Rolleston supplying materials to the new Matamata factory, we have the potential to create further jobs in Christchurch."
Among the customers underpinning demand, and allowing the investment to go ahead, was the Ministry of Education.
"Concision has the immediate capacity to manufacture 1000-plus homes a year, along with schools, transportable classrooms, social housing and other community and commercial buildings," Edwards says.
Buy NZ Made
Some manufacturing businesses see signs of a resurgence in buying New Zealand made.
"The buy New Zealand campaign has been amazing," Sparrow says.
"I think those of us that are left in New Zealand manufacturing have a much better future with the public realising that made in New Zealand is really for all of us to survive."
"Once we are out of this, it will be healthy for the New Zealand manufacturers without this increased competition from China in the past, or anywhere else."
"Kathmandu is our biggest customer and they are really pushing the buy NZ made."
Back to the Future
Other manufacturers would like to see the manufacturing clock turned back from a much more direct approach to bringing home manufacturing.
Ben Kepes, owner of Cactus Outdoor, the country's largest remaining apparel maker says key to manufacturing's future will be action from the Government, recognising manufacturers' strategic importance to the country.
"Coronavirus has shown that when we rely on distant supply chains and distant economies, that falls down when those economies have a problem," Kepes says.
"So apart from the obvious social and environmental issues, it's dangerous from reliance perspective."
New Zealand needs to consider the full spectrum of what was needed to produce clothing here and then and develop the infrastructure, Kepes said.
* We make prefabricate building components and pods with our light gauge steel manufacturing plant – click here for more details.
The issue is a complex one, as New Zealand's remaining manufacturers often rely on overseas suppliers for some of their raw materials.
Cactus Outdoor, for example, has to send fibres overseas to be processed, and called on the Government to spend taxpayer money where it would provide strategic certainty for the economy.
Kepes has called on Regional Development Minister Shane Jones to use some of the provincial growth fund to invest in the creation of a fabric manufacturing plant.
"Build a textile plant in one of the regions, Northland would be fantastic or the West Coast, build a textile plant and we will commit to using that fabric," he says.
Factory-Friendly Policies
Finance Minister Grant Robertson has flagged manufacturing as one of his champion industries during the coming economic recovery, and O'Riley says Government policy is critical to getting more from the manufacturing capacity we already have.
More supportive policy from the Government, such as flexible labour market, abolishing minimum wage hikes, reinstating 90-day employment trials, and other provisions designed to make it easier for manufacturers to do business, could achieve that quickly, he says.
"If every manufacturing business had an extra shift, how much employment would that absorb?
"We know some manufacturers would be up for that. We know there is capacity in the system, plant and machinery that could be run for longer hours."
An ideological battle is shaping over who leads the economic recovery –private industry, or the Government – according to ACT leader David Seymour.
Societies that have made rapid recoveries from economic dire straits, like Germany and Japan after World War II, and Estonia coming out of communism all did it through free enterprise, he says.
"The really successful examples have had very limited government playing a defined role, adhering to open flows of capital, flexible labour markets, strong private property rights and sound money," Seymour says.
"Those are the kinds of things that allow economies to rapidly reorganise and grow," Seymour says.
Halo effect to boost manufacturing factories
Some of the Government's current plans to borrow and spend would encourage a level of local manufacturing growth, with billions in "Think Big"  infrastructure projects having a multiplier effect on manufacturers serving construction operations, O'Riley says.
"In my opinion we are so short on infrastructure, there's at least a decade of work out there to be done."
Seymour says that ultimately though, the most important job the Government can do for manufacturers is to succeed in the "public goods" New Zealand really needed.
These include ensuring the mechanisms of testing, contact-tracing and border control are robust to prevent further economic destruction as a result of outbreaks of Covid-19, as well as doing things only the Government can do, such as creating a "travel bubble" with Australia.
by Rob Stock
Find out how Steel Frame Solutions Limited can help your business.  Contact us today.
We're social, follow us on Facebook, Instagram, LinkedIn and Twitter.