30m2 – PLENTY OF OPTIONS
New council rules for structures under 30m2 – buy direct from the Number 1 manufacturer and supplier of all Steel framing for modular and transportable homes, sleepouts, tiny homes and home offices studios.
You dream it and we will manufacture it
The new council rules will provide a great solution for people who need extra space for teenagers or family members returning from overseas or simply using it as a home office.
Builders of portable cabins/ sleepouts and transportable homes have welcomed a change to the building rules intended to release some pressure on the consent process. Single storey detached buildings up to 30 square metres.
Our light gauge steel framing system it is very light and strong and easily assembled by tradesmen or the DIY enthusiast.
Email us your plan or sketch and we will quickly turn it into manufacturing plans with pricing options.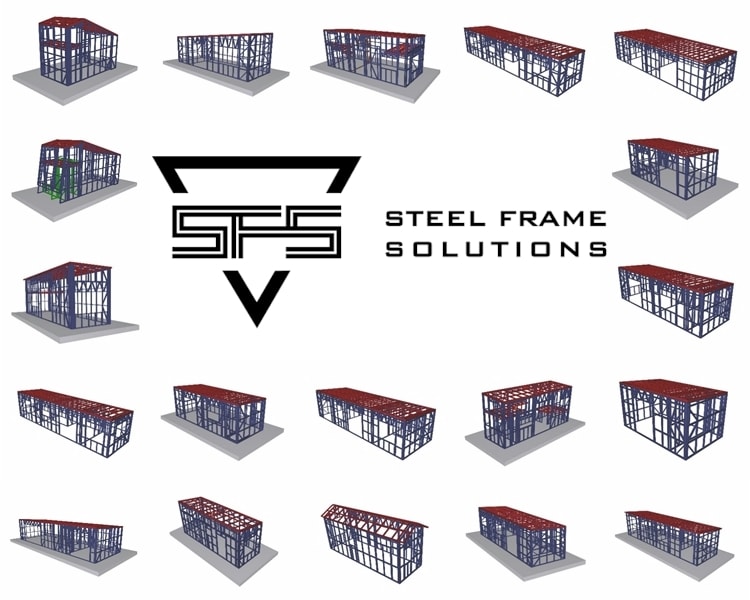 30m2 structure steel framing
Steel framing shell options for tiny homes, studios, cabins and all type of transportable and modular homes.
30m2 studio framing to suit tiny home cabins and sleep outs.
Suitable for the new council requirements of 30 m2 or any other sized projects.
Wall/roof frames supplied as a panel which are joined on site or flat pack option.
We can supply an erect price as an add on if required.
Tiny Houses, we now offer a Steel framing 'Shell' option for those wanting to self-build.
A Shell consists of wall framing and roof/mezzanine panels customized to suit your requirements.
We have many plan options available, for more information see other listings.
Questions about 30m2 – Ask us!
Planning to build a structure that doesn't need consent, find out how we can help with your under 30m2 project.  Contact us today.
We're social, follow us on Facebook, Instagram, LinkedIn and Twitter.