Steel Framing in Commercial Developments
Time and cost are critical factors in commercial construction – as every project manager and commercial builder knows. That is why, right throughout New Zealand, steel framing has become the construction method of choice for forward-thinking commercial property designers and builders.
Steel frames, steel trusses and steel roofing panels offer commercial advantages because they are lightweight and can be used even in poor weather – so build in down time is reduced.
Steel framing also offers:
quicker assembly on site – it comes pre-constructed and arrives in panels
straight forward assembly
easy modification on site compared to the need to cut/weld structural steel
easier maneuverability – it is lightweight and doesn't require cranes
poor-weather construction, keeping projects on target
Innovative Construction uses Steel Framing
The biggest delay in commercial construction projects is down-time caused by bad weather, and as you know, delays cost money. That is why many companies are moving to steel framing solutions for their commercial building projects, warehouse, and school projects.
Steel Trusses
Combining lightweight steel frame technology, advances in computer aided design, and streamlined manufacturing, has revolutionised building by making steel trusses the best option for many applications. The advantages of Steel Frame Solutions Steel Trusses for Commercial Construction Projects are:
Precision manufactured
Superior spanning capabilities
Fully bolted connections
Roof Construction
Steel frame roof construction does not require traditional tools – the panels generally only need to be screwed together making assembly quicker and simpler. Steel Frame Solutions uses quality New Zealand made steel for easier commercial construction success. And we understand how construction delays can be a make or break problem.
Our steel framing solutions offer:
Cost savings due to the fast speed of construction
No frame warping
In-house designing
Steel frames that are 70% lighter than timber
Steel frames that will not rot, shrink or twist
Steel framing from Steel Frame Solutions saves on construction time and costs, and offers the genuine building efficiency critical to achieving successful your commercial construction outcomes.
Using steel framing also SIMPLIFIES THE BUILDING CONSENT PROCESS.
All our steel frames are designed and inspectied by professional engeering consultants and architects to ensure Building Code Compliance in all aspects.  Every project of Steel Frame Solutions are covered by third party engineer's producer statements PS1 and PS4.
To learn more about using steel framing for your next construction project, call us, without obligation, on 0274 806 186 or use out contact form.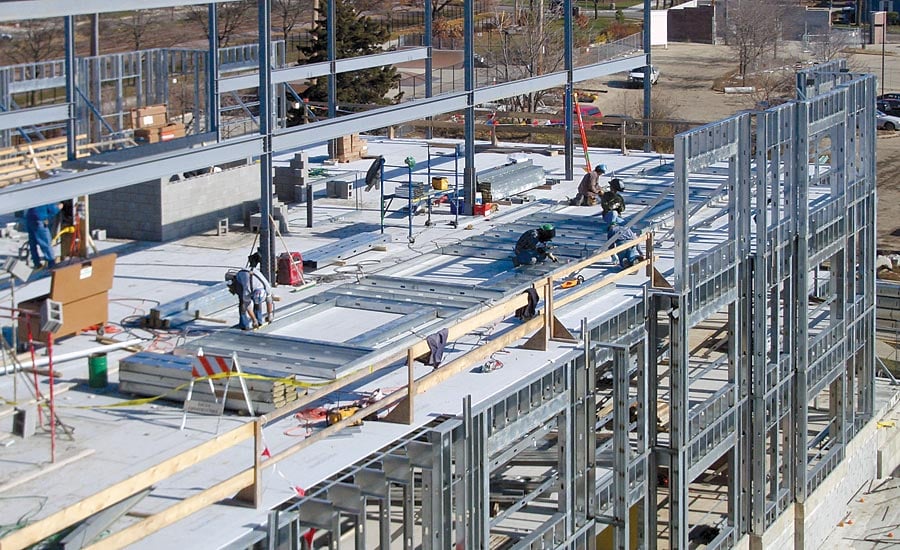 We're social, follow us on Facebook, Instagram, Linkedin and Twitter.  Follow us, we'll follow you 🙂