Why Builders use Steel in Framing
As builders or developers, here's a few good reasons why ypu should build houses with steel framing:
100% recyclable
50 year AXXIS® NZ Steel durability statement
Light weight
High strength
Faster on site with reduced temporary bracing and no re-work
Extremely stable, does not shrink, warp or twist so no builders call-backs for sticking doors, windows or shrinking walls
High quality of finished interiors due of the straightness of framing and studs
Cannot support growth of harmful mould, algae or fungus
Proven as a superior product by many builders in New Zealand and around the world
Compatible with any roofing and cladding system
Zero water content means builders can line as soon as the building is closed in
Zero water absorption means no delays due to wet weather (apparently it rains in New Zealand!)
Superior quality for a similar cost to traditional framing products
Most service holes for electrical and plumbing are pre punched
Computer manufacture ensures accuracy and minimal waste
Engineer bracing design is included in quote
Bracing is achieved using a combination of "K" braces in the framing system and standard fixed gib. There is generally no need for specific ply or gib bracing
Carries the Asthma foundation tick. No leaching of toxic chemicals
Reduced waste on building sites meaning fewer bins and the like
A lot of builders and developers are switching to terrace housing developments, capatilising on the Unitary plan. Our steel framing solutions are perfect for these types of projects because our architects and engineers specialise in light gauge steel framing which SIMPLIFIES THE BUILDING CONSENT PROCESS.
Steel framing from Steel Frame Solutions saves on construction time and costs, and offers the genuine building efficiency critical to achieving successful your commercial construction outcomes.
All our steel frames are designed and inspectied by professional engeering consultants and architects to ensure Building Code Compliance in all aspects.  Every project of Steel Frame Solutions are covered by third party engineer's producer statements PS1 and PS4.
To learn more about using steel framing for your next construction project, call us, without obligation, on 0274 806 186.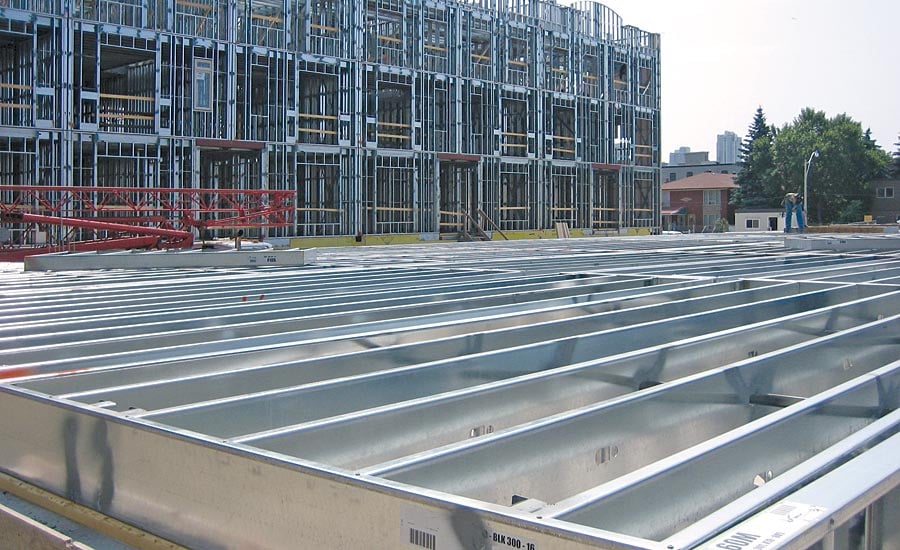 We're social, follow us on Facebook, Instagram, Linkedin and Twitter.  Follow us, we'll follow you 🙂